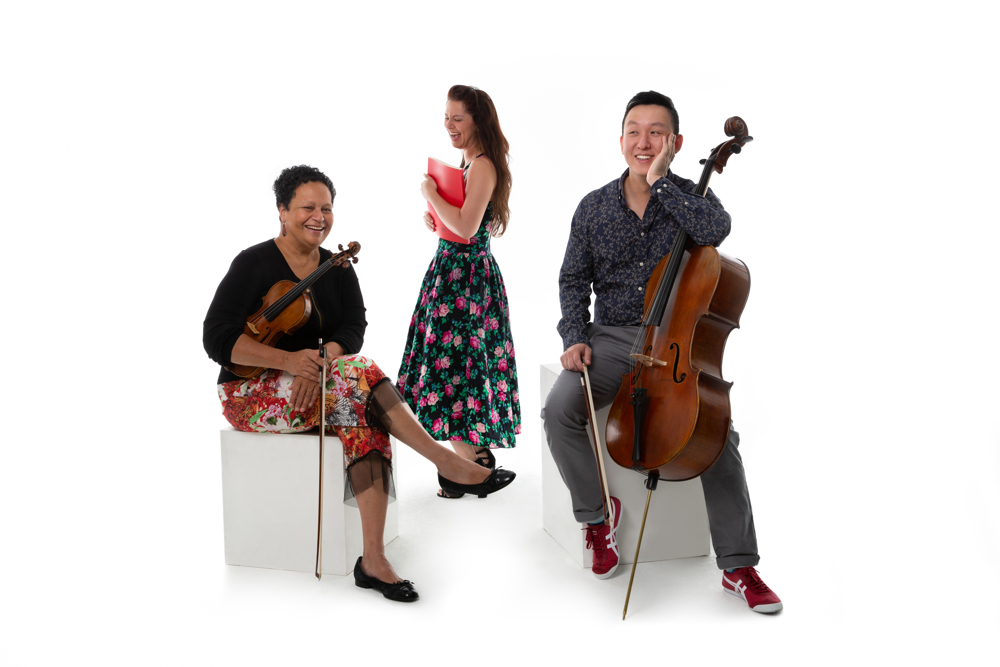 Wolfie to Ludwig
| | |
| --- | --- |
| | March 11, 2020 |
| | 6:00 pm |
| | Melbourne |
| | Melbourne Recital Centre |
| | Google Map |
Buy Tickets
MRC Website Listing
Wilma Smith, Yelian He and Yasmin Rowe unite as Rock Paper Scissors.
Coming from diverse multicultural backgrounds and generations, the unlikely liaison of these three multi-award-winning performers is melded together by pure musical chemistry and a love for the wide-ranging repertoire that exists for piano trio.
Beethoven was a great admirer of Mozart's talent. The feeling was mutual, with Mozart proclaiming Beethoven would steal the world's attention with his music. Drawn together by their prolific virtuosity as composers, the two artists are also among the greatest pianists who ever lived. Their genius on keyboard is visible in their luminous piano trios. Mozart's Piano Trio in G exploded the possibilities of the form, giving keyboard, cello and violin equal prominence for the first time. In Beethoven's 'Ghost' Trio, a darkly styled slow movement inspired by Shakespeare's Macbeth illustrates a whole world of inspiration being tapped into.
Richly rewarding for the listener, technically challenging for the artist, these works show how unrelenting and unique Mozart and Beethoven's pursuit of great music was.
Programme
Wolfgang Amadeus Mozart
Piano Trio No. 2 in G, K.496
Ludwig van Beethoven
Piano Trio No.5 in D, Op.70 No.1 'The Ghost'
Rock Paper Scissors
Wilma Smith violin
Yelian He cello
Yasmin Rowe piano
Presented by Melbourne Recital Centre and Rock Paper Scissors
Visit the events page for more concerts